Free Receipt Maker tools to create beautiful invoices.
The world is getting digitize and with the increasing technology, people are moving online rapidly. In the current age of the internet, plenty of e-commerce tech giants have been started to make our life easy. People have already moved from malls to home delivery.
E-commerce giants have occupied the offline market and have already shut down many offline businesses. These day's both buyers and sellers prefer dealing online because it is more convenient for both of them. Whenever, a sale or a transaction occurs, the seller gives the buyer a written agreement as proof of exchange, known as a receipt (also referred as invoice, bills or statements).
Traditionally, a receipt was a paper document having all the important information about the seller and the products sold by him including price, quantity etc. But nowadays, it is also generated and sent electronically through e-mail or any other convenient medium.
This article is about free receipt maker online tools to create invoices online. You will know the benefits of using online receipt maker at the end of the article.
Receipt Maker: 8 Best Online Receipt Generator
1. FreeInvoiceMaker.com
As the name suggests, freeinvoicemaker.com is a great tool to generate quick invoices online. It gives almost all options like product listing, prices, discounts, tax etc. The simple design of this tool makes it more user-friendly and easy to use.
Although, there is a color selection option using which you can choose one color from the given set. It changes the basic color schema of the final invoices.
There is only one decent template designed in such a way that you can put company's name and logo at the top. Below that, there is a FROM and TO option which means who is billing whom. The biller has to enter some basic details like name, address, email & phone number of both seller and buyer.
After that, you will find an option to enter some important details like invoice number, billing date & due date. Then you will be asked to enter product name, description, price and quantity which automatically calculates the total cost of the item.
You can give some additional but optional information like tax and discount rates and can also choose your local currency depending on the country you live in.
Auto-saving is one of the best features of this tool which is already saving all your entered data. And another great thing about this tool is that it doesn't require any compulsory registration, which let you make quick invoices.
Although, it would be beneficial if you register and keep records of every invoice.
Once your invoice is ready, you can download it as a PDF, email directly to the client or generate a link to web invoice.
If you are the person who has to generate too many invoices in a single day, you can download the chrome plugin of this tool.
Features:
No branding: You can put your own brand's name and logo.
No signup required: Makes it quick receipt generator online.
Autosave: No need to worry about manual saving.
View & edit: Keep records of all past receipts.
Currency: Includes around 120 currency of different countries.
Tax & discounts: Maintain both tax and discount rates and how are they applied.
Notes: Add custom notes to the invoice for the specific requirement.
Payments: Records full or partial payments.
Sharing: 3 types of sharing method, including downloading as PDF.
2. ExpressExpense.com
ExpressExpense is a paid service starting from $9.99 per month to $49.99 per month. If you are a regular user and generates too many receipts a day, the annual plan would save you some bucks in your pocket.
ExpressExpense has varieties of invoices templates for different purposes, like for medical store to grocery store. It let you create a free receipt with a watermark on it so that you can create your own custom template in real-time. You can do as many changes as you need in a receipt, once you have finalized the invoice, click on the buy button.
Watermark-free receipt download option appears after successful payment. You can pay by credit card, PayPal or Bitcoin.
There are varieties of beautiful free receipt templates to choose from for taxi cabs, coffee shop, parking lot, gaming stations, cash transactions or other purposes where receipts are needed.
The receipt can be downloaded in JPEG image format with 300×600 resolution which can be resized using any software like MS word.
ExpressExpense is one of the best online receipt maker tool to generate amazing professional invoices for different purposes.
3. OnlineInvoices.com
OnlineInvoices.com is another free receipt maker online with too many premium features. It generates country-specific receipts and free invoice templates of United Kingdom, Australia, United States, Canada, New Zealand and few other countries.
The tool has too many country-specific templates available on the website for different purposes, and it also supports more than 100 currency. You can place the logo in 3 different places to represent the brand which makes this tool unique.
It also has some advanced features like setting tax rates, adding discount options, multiple currency selections etc. You can preview your invoice by pressing preview button on the top and once done, you can download the Invoices for free in PDF format.
You can also send the invoice directly to your customer through e-mail using their "Send Invoice" option.
Summary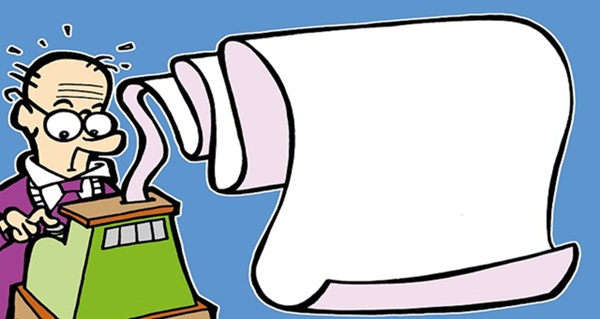 Article Name
3 Receipt Maker Tools to Create Free Invoices Online
Description
Free receipt maker tools to generate beautiful invoices online. Contains some handpicked free and paid online invoice generator. You will find comparison, pros, cons of all paid and free receipt maker. All the tools provide free receipt templates. Generate free invoices for your business.
Author
Publisher Name
Publisher Logo