Everyone wants to be developed in this modern world. Development of people means continuous increment in their standard of living. Buying capacity of citizens increases with the development of the country.
And with the increase in their buying capacity, people seek for more comfort. Technology always comes as a boon to society. It is continuously working in the field of providing comfort to people by making their manual work to automatic.
In today's post, I am going to talk about one such product of technology, Washing Machines. Once a luxury product has now become a basic need of the people of this century. There are many washing machines available to buy online.
Many brands are manufacturing different washing machines with a different price range, which get quite confusing for us to select among. You will learn about different washing machine buying tips in this post.
You will also learn, what to consider before buying a washing machine. It's going to be a complete washing machine buying guide for India and other countries. At the end of the post, I will compare washing machines available in India and review each one of them. If you are from some other country, you can use this guide to buy best washing machine online.
So here we start different washing machine buying tips.
How to choose washing machine for Home?
You should consider 2 things in mind to select best washing machine for home.
Size of family
Load of clothes
Budget
Washing machine comes with different capacity ranging from 6 kg to 10 kg. Higher the size of family or load of clothes, larger the capacity of the washing machine. With the help of the following table, you can select the capacity of the washing machine.
How to choose Washing Machine Capacity?
Capacity
Load
Idle for
Price Range
6 Kgs
4 Shirts
4 Trouser
1 Bed sheet
2 Towels
1-2 adults.
8k - 50k
8 Kgs
7 Shirts
8 Trouser
3 Bed sheet
6 Towels
3-5 adults.
20k - 50k
10 Kgs
9 Shirts
9 Trouser
5 Bed sheet
8 Towels
6-8 adults.
30k - 50k
What to consider before buying a washing machine?
Before buying a washing machine one should look for quality of wash tub material, spin cycle, wash program, temperature control, energy efficiency and space occupied by machine. Here are the details of the mentioned specification:
1. Wash Tub Material
Wash tub holds and spins the clothes accordingly. It is very important for a washing machine to have a good quality wash tub. The quality of wash tub depends on its material used.
Porcelain-coated, plastic and stainless steel are the 3 most commonly used materials for wash tubs.
Porcelain-coated is the lowest quality material and can be deteriorated with time. Plastic is the most common material used in most mid-range washing machines, whereas the stainless steel wash tubs are of best quality and used in most high-end but expensive washing machines.
2. Spin Cycle
Spin cycles are the number of spins per minute, measured in rpm (revolution per minute). Most machines come with 800-1600 rpm. The higher the rpm, the drier the clothes will come out from the machine. However, this depends on the clothes also.
Some machines come with the variable spin speed, which is most favourable because it spins according to the type of fabric to protect any damage.
3. Wash Program
Wash Program are the preset settings in the machine which is used according to the type of fabric being washed. Spin cycle, water level, wash time and water temperature are some of the common things controlled by wash programs.
You can select the wash program from the touchpad, touch screen or even remote control in some cases. Some machines have fewer wash programs whereas some have as much as 150 wash programs stored in the memory.
4. Temperature control
You should always look for a manual temperature control system in the specification in the washing machine. If it's not present, don't buy it.
Temperature is very crucial for fabric. Washing at the wrong temperature can damage the fabric permanently.
5. Energy Efficiency
Always prefer an energy saving machine. This could cut some more bucks from the electricity bill. Rather than buying cheap and too much energy consuming washing machines, add some extra bucks in your budget and get an energy efficient machine.
6. Space occupied
This point is always ignored by most of the people. We have limited space in our house, so always look for the size of washing machine you are about to buy.
If your home is not permanent or you keep switching your job and place, it will be very helpful in such conditions.
What are the different types of Washing Machine?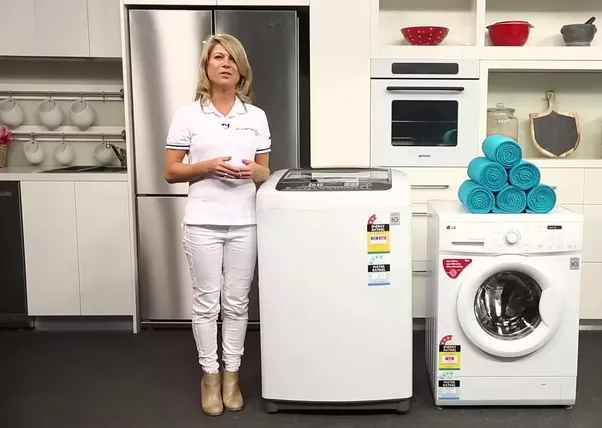 Top-Loading Washing Machine and Front Loading Washing Machine are main 2 types of washing machines available in the market. The only main difference is the way laundry is placed into them. In a top-loading washing machine, the lid is on the top and opens upside, whereas in a front loading washing machine the lid is in the front and opens sidewise.
Difference between top loading and front loading washing machine
Top loading vs front loading washing machine
Front-Loading Washing Machine
Top-Loading Washing Machine
Door
Front side
Up side
Wash Tub
Vertically
Horizontally
Gentle Washing
Very good
Somewhat good
Number of clothes
(in one load)
More
Less
Energy Efficiency
Highly efficient
Highly efficient
(in high-end machines)
Time to dry
Less
More
Water consumption
Less
More
Type of Detergent
High efficiency detergent
Any
Space consumption
Compact
Needs more height
Interruption
Can't stop in between
Can be stopped anytime
Wash time cycle
30 minutes or longer
Shorter
Life expectancy
11 years
14 years
Cost
More expensive
Less expensive
Difference between fully automatic and semi automatic washing machine
Fully automatic vs Semi automatic washing machine. On the basis of automation, there are 2 types of washing machines: Fully-automatic washing machine and Semi-automatic washing machine. Front-loading washing machines are always fully-automatic, whereas only top-loading washing machine comes has 2 variants.

| Semi-automatic washing machine | Fully-automatic washing machine |
| --- | --- |
| Contains 2 tubs, one for washing and another for drying. | Single tub does both function, washing and drying. |
| Manual shifting of clothes from one tub to another is required. | No manual shifting of clothes required. |
| Start/Stop of water has to be done manually. | No manual start/stop of water tap required. |
| Less care of fabric. | Better care of fabric. |
| The number of cycles, temperature, wash time has to be set manually. | Preset wash programs are available. No need to set manual cycles, temperature or wash time. |
| Less electricity consumption. | More electricity consumption. |
| Cheaper | Expensive |
Best washing machine brands in India
There are many companies manufacturing washing machines in India with a different price range. All of them are making both top-loading and front-loading washing machines with both variants fully-automated and semi-automated. Here is the list of top washing machine brands in India :
LG
Bosch
Samsung
Whirlpool
Haier
IFB
Best washing machine in India 2018
Below is the list of top 10 best selling washing machine in India including features of both front load vs top load washing machine India, with which you can get an idea of which washing machine to buy in India.
IFB Fully-Automatic Front Loading Washing Machine (Senator Aqua SX, Silver)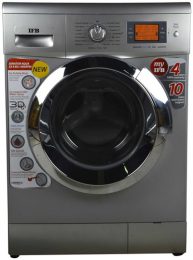 Review: Best Fully-Automatic Front Loading Washing Machine in India
Capacity: 8 Kg
Maximum Rotational Speed: 1400 rpm
Water Consumption: 60 Litres
Voltage: 240 Volts
Wattage: 2250 Watts
Energy Consumption: 1.03 Kilowatt Hours
Warranty: 4 years
Price range: Under 40,000
Tags: Best Front Loading Washing Machine under 40000, Best Fully Automatic Washing Machine under 40000, Best Washing Machine under 40000 in India 2018
View Price
Bosch Fully-Automatic Front Loading Washing Machine (WAK24268IN, silver/grey)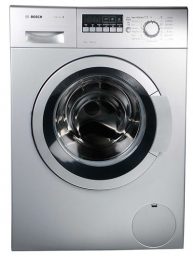 Review: Best Fully-Automatic Front Loading Washing Machine in India
Capacity: 7 Kg
Maximum Rotational Speed: 1200 rpm
Water Consumption: 47 Litres
Noise level: 55 dB
Energy consumption: 0.99 kWh
Warranty: 2 years on product and 10 years on motor
Price range: Under 35,000
Tags: Best Front Loading Washing Machine under 35000, Best Fully Automatic Washing Machine under 35000, Best Washing Machine under 35000 in India 2018
View Price
LG Fully-Automatic Front Loading Washing Machine (FH0B8NDL22, Blue White)
Review: Best Fully-Automatic Front Loading Washing Machine in India
Capacity: 6 Kg
Maximum Rotational Speed: 1000 rpm
Power consumption: 1700 W
Warranty: 2 years on product and 10 years on motor
Price range: Under 30,000
Tags: Best Front Loading Washing Machine under 30000, Best Fully Automatic Washing Machine under 30000, Best Washing Machine under 30000 in India 2018
View Price
Samsung Fully-Automatic Top-Loading Washing Machine (
WA70H4010HP/TL
, Scarlet Red)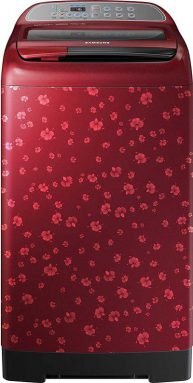 Review: Best Fully-Automatic Top Loading Washing Machine in India
Capacity: 7 Kg
Maximum Rotational Speed: 800 rpm
Voltage: 220 Volts
Frequency: 50
Weight: 31 Kg
Warranty: 2 years
Price range: Under 25,000
Tags: Best Top Loading Washing Machine under 25000, Best Fully Automatic Washing Machine under 25000, Best Washing Machine under 25000 in India 2018
View Price
IFB 6.5 kg Fully-Automatic Top Loading Washing Machine (TL-RDW 6.5kg Aqua, Ivory White)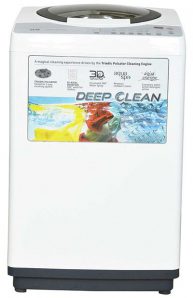 Review: Best Fully-Automatic Top Loading Washing Machine in India
Capacity: 6.5 Kg
Maximum Rotational Speed: 720 rpm
Water consumption: 104 Litres
Voltage: 240 Volts
Wattage: 350 Watts
Warranty: 2 years
Price range: Under 20,000
Tags: Best Top Loading Washing Machine under 20000, Best Fully Automatic Washing Machine under 20000, Best Washing Machine under 20000 in India 2018
View Price
LG Fully-Automatic Top Loading Washing Machine (T7208TDDLM, Middle Free Silver and Middle Middle free silver)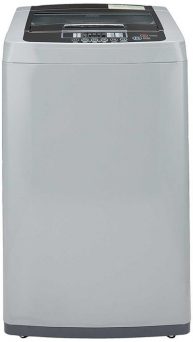 Review: Best Fully-Automatic Top Loading Washing Machine in India
Capacity: 6.2 Kg
Maximum Rotational Speed: n/a
Wash Tub: Stainless Steel
Water consumption: n/a
Warranty: 2 years on product and 10 years on motor
Price range: Under 15,000
Tags: Best Top Loading Washing Machine under 15000, Best Fully Automatic Washing Machine under 15000, Best Washing Machine under 15000 in India 2018
View Price
Samsung Fully-Automatic Top Loading Washing Machine (WA62H4100HD, Brown/Silver)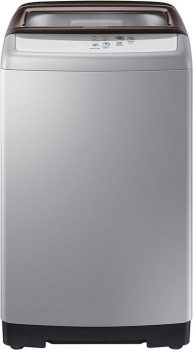 Best: Best Fully-Automatic Top Loading Washing Machine in India
Capacity: 6.2 Kg
Maximum Rotational Speed: 680 rpm
Voltage: 220 Volts
Frequency: 50
Weight: 30.5 Kg
Warranty: 2 years
Price range: Under 15,000
Tags: Best Top Loading Washing Machine under 15000, Best Fully Automatic Washing Machine under 15000, Best Washing Machine under 15000 in India 2018
View Price
Samsung 7.2 kg Semi-Automatic Top Loading Washing Machine (WT725QPNDMP, White and Blue)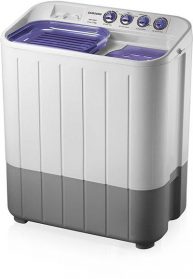 Review: Best Semi-Automatic Top Loading Washing Machine in India
Capacity: 7.2 Kg
Maximum Rotational Speed: 1000 rpm
Weight: 29 Kg
Door Material: Plastic
Warranty: 2 years
Price range: Under 15,000
Tags: Best Top Loading Washing Machine under 15000, Best Semi Automatic Washing Machine under 15000, Best Washing Machine under 10000 in India 2018
View Price
Haier Fully-Automatic Top Loading Washing Machine (HWM58-020, White)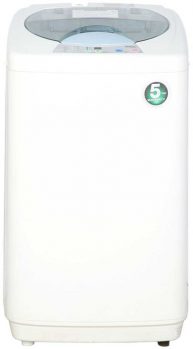 Review: Best Fully-Automatic Top Loading Washing Machine in India
Capacity: 5.8 Kg
Maximum Rotational Speed: 1000 rpm
Annual Energy Consumption: 438 Kilowatt Hours
Voltage: 230 Volts
Frequency: 50
Noise level: 53 dB
Warranty: 2 years on product and 5 years on motor
Price range: Under 10,000
Tags: Best Top Loading Washing Machine under 10000, Best Fully Automatic Washing Machine under 10000, Best Washing Machine under 10000 in India 2018
View Price
Whirlpool 6 kg Semi-Automatic Top Loading Washing Machine (Superb Atom 60I, Tulip Pink)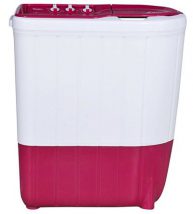 Review: Best Semi-Automatic Top Loading Washing Machine in India
Capacity: 6 Kg
Maximum Rotational Speed: 1400 rpm
Body Type: Hi-Fiber
Wattage: 350 Volts
Frequency: 50
Warranty: 2 years on product and 5 years on motor
Price range: Under 10,000
Tags: Best Top Loading Washing Machine under 10000, Best Semi Automatic Washing Machine under 10000, Best Washing Machine under 10000 in India 2018
View Price
Summary
Reviewer
Review Date
Reviewed Item
Best Washing Machine in India
Author Rating