How to take care of a newborn baby in winter is a most common questions for new moms. Having a child is a blessing! If you are expecting a baby then you are one of the luckiest person in the world. But newborn baby care is always a tough job. Because you can't actually know what to do unless it's here.
And this task gets highly challenging if it's winter specially for the first timers. Freezing days of winter can cause additional tension in the family. In this newborn baby care guide, you'll know 5 very important points to take care of a newborn baby in winter.
But if you take precautions and preparations, winter can be a good weather for your newborn baby care also. Here are 5 important ways that you can do to take care of your baby in winter :
To take care of a newborn baby, you must follow these:
1. Better Clothing
You have to be very careful with the clothing of your baby. When it comes to clothing of your baby, you must know that you should put your baby with minimum one more layer of clothing then you are wearing. Because newborn baby's body can't generate that much heat that a grown man do.
But don't make him or her over packed with the clothing. Keep in mind that baby skin is way more sensitive than yours. So, be careful to use itchy wool cloths.
Always try natural fibers as they are best and better for breathing. According to Feetstrap, bamboo fiber clothing like socks is very good for newborn, infants and toddlers.
You can also do iron before putting anything in baby's body. Because cloths always get cold in winter when they are kept in wardrobe or table or anywhere. A gentle iron will give you baby immense comfort and protect from getting cold.
2. Give Baby Messages
Messaging is one of the best way for newborn baby care and to keep a her warm in winter. It also improves blood flow and immunity levels of a baby. Use olive oil, coconut oil, mustard oil, almond oil for better result.
Make sure to wash your hands before messaging. The best time for massages can be before or after bath and before sleep. It will help the baby to sleep with more calm and comfort.
3. Breastfeed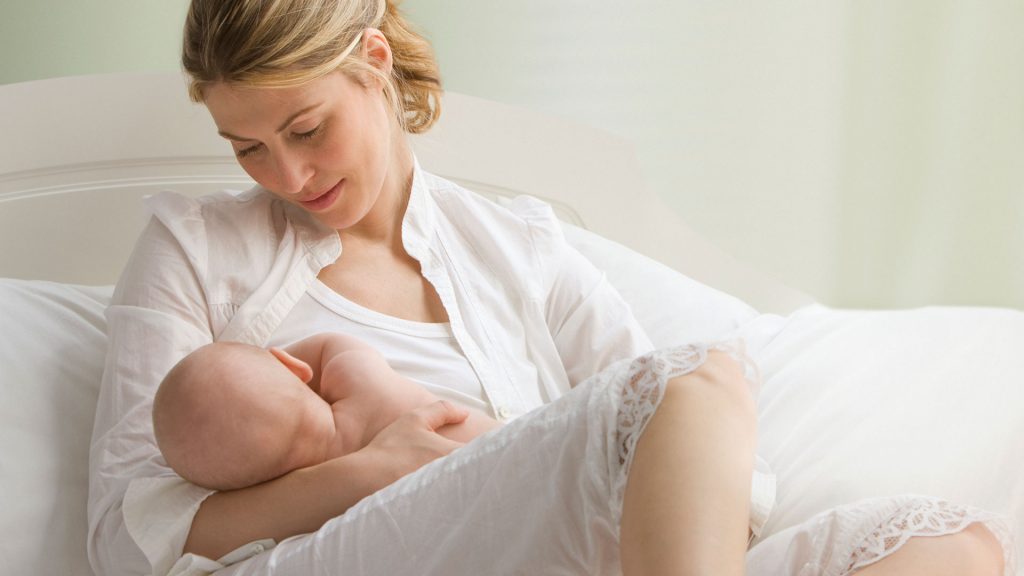 Breastfeed improves immunity of your newborn baby. Try to breastfeed your baby as much as possible. Because this is the most effective way to take care of a newborn. Besides this will keep your baby well hydrated also. By this way, they also can heat them up by using your body warm.
One must breastfeed for atleast six months to take care of a newborn.
4. Warm Socks
Just like you always put warm clothes, caps, mittens to maintain warmth of your baby's body, you also must need the warm baby socks for same reasons. Because it's normal to cool in hand and feet for babies. If the baby's feet look blue or ashen or blotchy, slip some warm socks into your baby's feet and hand.
5. Keep Yourself Healthy and Sound
This is most tricky part and effective also. Keep yourself healthy and sound to make sure your baby's good health. You will be passing lots of germs in the house once you get sick and your baby's health can be compromised.
Also make sure to give vaccinations to your baby and you as per schedule. They will keep both you and your baby safe from seasonal diseases.
Besides these, there are other ways to keep your baby protected from winter season and its diseases. Make sure you do these 5 things before anything else. Keep in mind that all you need to do is to keep both your baby and the surroundings of the baby warm and don't forget about the moisturizing. That's it. You baby will be safe.
Also read: Signs of unhealthy relationships