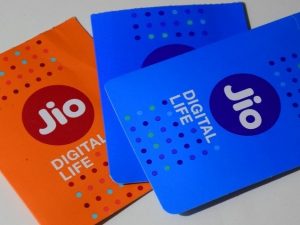 Reliance JIO has started rolling out its Giga Fiber preview offer just in several cities across the country. The company has confirmed the plan via replying to a tweet on its official twitter handle @JioCare
The company said, "The JioFiber Preview Offer has currently being launched in select areas of Mumbai, Delhi-NCR, Ahmedabad, Jamnagar, Surat and Vadodara. Our network is in the process of being rolled out to other cities".
JIO Home broadband or Fiber-to-the-home (FTTH) expected price should start at Rs. 500 for 600 GB and minimum speed will be 100 Mbps (megabit per second), says report at IndiaToday. Like its 4G network, Reliance Jio is planning to offer the service free for first 3 months.
Reliance Jio is also launching its IPTV direct-to-home (DTH) service in collaboration with NetFlix and Amazon Prime, although the news is not confirmed yet.
Some news sources claimed that Reliance Jio is also planning to launch other services such as Smart Calling feature. In which, "All the phones in your home will get virtual connected, and if any of the phone rings, you will be able to receive the call from your mobile phone and vice versa".
In another report, it has been claimed that Jio is planning to launch Home surveillance service, which includes smart camera, smart doorbell, smart lock and chime alarm. All of the devices can be managed just from the user's smartphone.